Annie Crummer 'Let it fly' – Lyrics
March 21, 2010 · 5 comments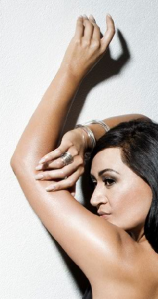 Annie Crummer Let it fly lyrics
Let it fly
Written by Barbara Griffin (Sony/ATV) Carmen Smith (Peer Music), and Richie Goncalves AKA Richie Vez (Control)
Performed by Annie Crummer
Produced and mixed by Barbara Griffin
Guitar John Bertsche
Beats Ian Jones AKA Jonesy
Vocals Annie Crummer
Additional Background Vocals Carmen Smith
I couldn't really understand
Never had you in my master plan
Content to be alone
Wasn't looking for a love to stay
Didn't wanna lead you astray
Was cynical about love
Now I've found a new direction
And I'm taking this one moment at a time
And I feel a strong connection
When you look at me with loving fearless eyes
So come on!
Let it fly
Cause this feeling deep inside my heart
No I don't wanna fight
So come on!
Let it fly
Let's see where love can take us if we try
Ooh, let it fly

I tried so hard to pretend
I said I only want to be your friend
Now I can't lie
You crashed down every wall
You answered my every call
I got no alibi
So come on!
Let it fly
Cause this feeling deep inside my heart
No I don't wanna fight
So come on!
Let it fly
Let's see where love can take us if we try
Ooh, let it fly

Took me so long
To know this is real
Took me some time
To know how I feel
You are the one I want right by my side
Oh, come on!
Let it fly
Cause this feeling deep inside my heart
No I don't wanna fight
So come on!
Let it fly
Let's see where love can take us if we try
Ooh, let it fly
Let it fly
You got to let it fly baby baby baby
Fly…
Let it fly
You got to let it fly high
Let it fly
You got to let it fly high
Let it fly
Cheers guys for googling the lyrics of this song.
Cheers to Annie. C for being an amazing artist and friend.
Cheers to Jonesy for the beats as always.
Cheers to JB for amazing geets.
Cheers to NZ radio for playing the song so that it actually has people searching for the lyrics!
And thanks to anyone who likes the song because that makes it all worthwhile.
Love youze all.
yeahman
Barb
PS I'm a Sydney music producer who produced this track in case you were wondering. cheers!