Kids Choir – YAY!!!!! It's finally happening again!


When:
BUNDANOON: Monday 28 August 6pm until 7, then every Monday!
GOULBURN: Tuesday September 12th, 6pm until 7, then every Tuesday!
Where:
BUNDANOON: Holy Trinity Hall, 15 Church St, Bundanoon.
GOULBURN: Parish Office, (behind St Saviour's Cathedral Hall) 170 Bourke St, Goulburn
Note: Re: Bundanoon – It would be possible to change the night to Wednesday from 6-7 instead if it suits choristers better (we can discuss on first choir practice, or let me know preference by email)
Concept:
A mixture of sacred music (Carols, anthems, etc) and secular pop songs that the kids will love.
Similar in vibe to the kid's choir I ran last year as part of Bundanoon Sings!
Great musical training for your child!
All the kids had fun last year and I hope this year is just as much fun!
Be moved to tears as you hear what the kids will be able to do!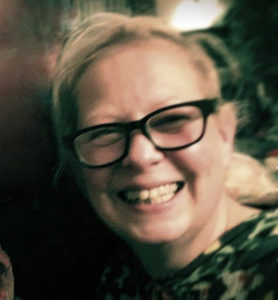 Cost:
By donation – suggest $5 per child (to cover hall hire and other costs, plus my time/commitment if any extra)
Scholarships available!!!
Please let me know if your child would be available and keen to perform at Goulburn Cathedral (where I am Director of Music) for our Synod service on October 6th, at 6pm (Additional rehearsals will be from approx. 4pm on the day in the Cathedral) in which case there will be no charge for your child, i.e. I will cover the cost of your child's attendance/tuition, AND, choir robes will be supplied and fitted prior.
Also: Advent Service December 3rd 6pm, and Christmas Service (date and time TBC)
Performance opportunities:
We will be learning a selection of carols and anthems in the lead up to christmas with opportunities to perform them at community (Bundanoon) events and other events. If we get enough repertoire together in time we can do our own concert!
PS – I have Working With Children (WWC0930355V) and current Safe Ministry Training.
Adult Volunteers
It would be great if one or two parents or adult choristers would like to attend to help the kids particularly when they split into parts, wrangle things in general, and/or sing the adult chorister parts so the kids can imagine what it will sound like when we add the adults in 'on the gig'! Let me know if you can help or just turn up!
Age Range
Kids from primary to college will be welcome. If voices are broken boys can sing adult/lower parts (I can help, all will be catered for!)
Repertoire and Sheet Music:
I will supply all sheet music but be good to get an idea of numbers (email me!) so I can print out the correct number of copies.
First rehearsal we will try this gorgeous pop song by Frances

and start work on this lovely Rutter anthem. 'On the gig' (at the Cathedral) Edwina Carter will play flute with us!

And maybe a Christmas Carol as well for good measure – and this is pretty much what the vibe will be in the Cathedral!